Gaming enthusiasts can now enjoy Fortnite on the go, thanks to Xbox Cloud Gaming. Microsoft's game-streaming service allows you to play the popular battle royale game from any device. You can leave behind the hassle of downloads and updates and instead play remotely using your web browser. The following guide will provide detailed instructions on playing Fortnite via Xbox Cloud Gaming.
Playing Fortnite on Any Device
Xbox Cloud Gaming is an incredibly versatile service, offering players the chance to play Fortnite on any device, even those that don't natively support the game. This means that iOS users can enjoy Fortnite without having to download it onto their devices. This convenience extends to Windows PCs, tablets, and Android phones as well. Even low-end devices can run the game smoothly, provided you have a reliable internet connection.
How to Set Up Fortnite on Xbox Cloud Gaming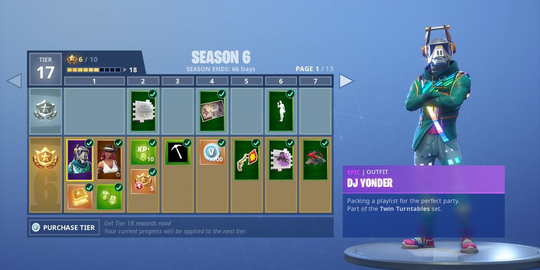 Get started by opening the Xbox Cloud Gaming website on your browser and signing in to your Microsoft account. You will need to add Cloud Gaming to your home screen if you're playing on a mobile device. It's also crucial to link your Epic Games account to carry over your progress, including cosmetic items. Once you're all set, simply press the Play button to start your Fortnite adventure.
Supported Browsers and Operating Systems
To ensure a smooth and seamless gaming experience, you need to use a compatible browser and operating system. Here's a brief rundown of the supported combinations:
Microsoft Edge and Google Chrome on Windows 10 version 20H2 or newer
Microsoft Edge on ARM-based devices with Windows 10 20H2 or later
Safari on iOS, iPad, and MacOS
Google Chrome on Chrome OS 79 or newer
Microsoft Edge and Google Chrome on Android 6.0 or newer
Gameplay Experience and Limitations
With Xbox Cloud Gaming, you can choose your preferred method of control. The service supports controllers, mobile touch, and even a keyboard and mouse on PC. Despite these benefits, one potential drawback is input lag, which might affect the experience of competitive players. Casual players, however, should find the service more than satisfactory for their Fortnite endeavors.
With this guide, you're now ready to enjoy Fortnite on Xbox Cloud Gaming. No matter where you are or what device you're using, you can engage in epic battles and build towering structures in the world of Fortnite. Happy gaming!