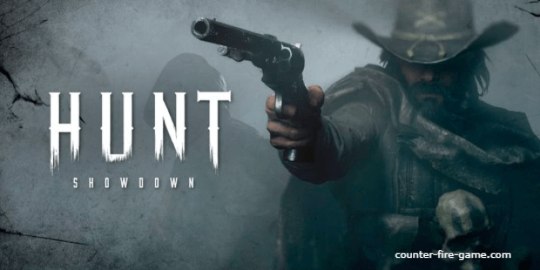 An updated roadmap for the video game Hunt: Showdown was recently unveiled by developer Crytek. The most significant takeaway of the roadmap was the developer's choice to cease support for PlayStation 4 and Xbox One by April 2024 while simultaneously launching Hunt: Showdown on PlayStation 5 and Xbox Series S|X consoles. Users currently playing the game on PlayStation 4 and Xbox One will not be left in the lurch, with Crytek offering a no-cost upgrade avenue to keep playing on the new consoles.
Changes Coinciding with CRYENGINE 5.11 Update
These revisions are in sync with the CRYENGINE 5.11 update. Consequently, the computer version of Hunt: Showdown will also witness a hike in system requirements: CPU: Intel's 7th Generation 7700 / AMD's Ryzen 5 2600. GPU: NVIDIA's GTX 1650 Super or AMD's Radeon RX 5500 XT with a minimum VRAM of 4GB. Resolution: 1080P maintained at Low Graphics Preset. David Fifield, the General Manager of the Hunt: Showdown franchise, illustrates that these enhancements will influence less than 10% of the existing user base but will dramatically improve the gameplay experience for 90% of users.
The first phase of upgrades, and more to come in 2024
The inaugural stage of the CRYENGINE upgrade incorporates substantial additions like DirectX 12, AMD's FidelityFX Super Resolution 2.1.2, Microsoft's DirectStorage, and High Dynamic Range (HDR) display support. Further high-tech features will be introduced to the game in the latter half of 2024, thanks to the updated CRYENGINE and enhanced minimum supported configurations. A profound transformation of the user interface is expected with the engine update. Gamepad support is also getting amplified, with adjustments to the dead zone and the introduction of options for aim assist/acceleration expected in the Winter update this year. Custom button mapping and a revamped weapon wheel are projected to arrive in early 2024.
From Decentralized Backend to Content Amplification
Crytek has announced its shift towards a decentralized backend system by next year, ensuring zero downtime during updates and swift response when interacting with the inventory and Bloodline. The network is set for enhancement, ensuring accurate timing and consistent projectile trajectory. An overhaul of the matchmaking system also enables teams of two to link up with a random third player. For content enthusiasts, Crytek plans to release a fourth map for Hunt: Showdown to exhibit the graphical features of the latest CRYENGINE update. The subsequent chapters of the Tide of Shadows event trilogy will be released in the Fall and Winter of 2023, respectively.
Additional Slots and New Reward Schemes
Crytek is all set to offer an additional 25 Hunter slots, bringing the cap to 75 in total. The Prestige system will witness a remake in relation to weapon unlocks this year, and fresh reward systems are on the cards for the following year.